Incarnate
Dungeon Master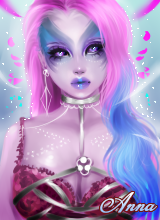 Posts

: 185


Join date

: 2014-10-12


Age

: 25


Location

: Neo Aporia


Subject: Jobs and Ranks Sat Jul 14, 2018 5:08 am

---

As you might expect, sooner or later your character is going to have to find a job in the newly created society of Neo Aporia. Once the supplies offered by the wristband start decreasing, your character will have to work for a living to earn actual currency in order to purchase food and other goods and services in the city. Although this won't happen for the first few sessions, it's a good idea to start thinking about what you'd like to do with your character.

The currency of Neo Aporia is called Aporian Pieces. They're available in small coins and larger notes up to a value of 500 for the largest note, and 0.10 for the smallest coin. The value of the Piece is roughly equivalent to $1.20 or €1. The cost of living in Neo Aporia is relatively high; with enough groceries for a healthy diet and three meals a day costing between 50-100 pieces per week depending on meal size.

Incarnate
Dungeon Master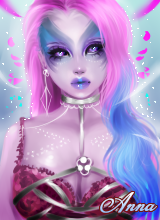 Posts

: 185


Join date

: 2014-10-12


Age

: 25


Location

: Neo Aporia


Subject: Re: Jobs and Ranks Sat Jul 14, 2018 5:25 am

---


Apartment Block Lobby
Janitor/Maid
Maintenance worker


Medical Bay
Doctor
Nurse
Paramedic
Janitor/Maid


Central Plaza
Retail Worker (Clothing, Accessories, Household Items, Groceries etc.)
Barista
Street cleaner


The Golden Shower
Manager
Prostitute
Stripper
Bartender
Waiter/Waitress
Janitor/Maid


The Forbidden Palace
Manager
Accountant
Prostitute
Bartender
Maid/Cleaner
Waiter/Waitress